In a creative agency, your clients count on you to deliver fresh ideas. Keeping ahead of the curve on trends and best practices is key to thriving in a digital agency, whether you're the CEO or an intern. One of the best ways to stay relevant in an ad agency or other creative space is to read constantly, and good marketing agency blogs offer an easy way to do that.
Since you probably don't have time to sort through literally thousands of ad agency blogs on the internet, we rounded up the top 20 best marketing agency blogs to follow.
SEJ is an essential follow for anyone in the marketing agency space. With breakdowns by SEO sub-specialization, social media channel, and level of SEO expertise, there's something for everyone here. Since they publish so much and so often, the trick to making the most of this blog is skimming the content that is most relevant to your creative agency. For example, blog marketing agency content specifically for law firms might be a little too niche for some. But once you find the subtopic that match your company's needs, SEJ is a great place for relevant, actionable suggestions with a short reading time.
If you only have five minutes to skim a digital marketing agency blog, HubSpot isn't a bad place to start. With clickable headlines and short-form content, HubSpot offers a skimmable way to stay on top of some big trends in online marketing. The occasional, more comprehensive, guide is sprinkled into their content which may be useful for those newer to the marketing blog game. Even better, HubSpot bloggers write in a humble, sometimes self-deprecating tone, which is refreshing to read from one of the key players in digital marketing blogs.
A key resource for digital agency professionals, SEOptimer publishes useful content to help you make the most of your SEO strategy. Its blog offers recurring series with founders, CEOs, and thought leaders in the digital agency space for inspiration and tricks of the trade, along with helpful checklists and guides to help you up your digital marketing game.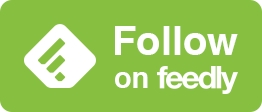 With over 80 years of advertising experiences, Ogilvy calls itself the "teaching hospital for advertising." True to the legend, Ogilvy Ideas, its digital marketing agency blog, offers insight into high-level clients and trends. This is the place to read profiles on prominent figures in marketing and consider wide-lens trends, like global travel post-pandemic. While it might be a bit clubby for marketing newcomers, those who are familiar with global trends will appreciate its on-point analysis of marketing big players.
A must-read for any content writer, Copyblogger is a blog marketing agency creation that feels like you are chatting with a fellow marketing professional over coffee. Authored by Copybloggers' crack team of writers, the blog focuses exclusively on the content writing niche. With quick tips and ideas, like fighting procrastination and generating fresh ideas, Copyblogger is a good place for writing who have been at it a while and are looking for new inspiration.
For social media marketers, the Social Media Examiner Blog offers an up-to-date look at best practices and recent trends. With handy categorizations by social media channels, this one stands out among other ad agency blogs that cast a wider net. So if your company wants to expand Instagram reach or up your YouTube game, Social Media examiner is a good place to find ideas. They also offer some detailed explainers that help marketing professionals navigate some of the more intricate features offered by social platforms, like mastering TikTok algorithms.
A thought leader in the advertising agency world, BBDO's "Thinking" page considers some of the more esoteric sides of marketing. While it might be more relevant to a team leader than a new recruit, BBDO offers fresh inspiration on topics as varied as the true meaning of home or why the Superbowl is emotional – helpful if your vision-casting needs a little boost.
8. Moz Blog
Famous for its SEO tools, Moz also runs a quality digital marketing agency blog that features hot topics for ad agencies. A good pick for marketing professionals specializing in SEO at any stage of their career, The Moz Blog offers an easy read of technical topics. We especially liked the deep-dives into specific topics like link-building or CRO by frequent guest-posters. Authored by Moz's team of crack SEO experts, this is an excellent source for both technical conversations and efficiency strategies in the optimization space.
As the saying goes: now for something completely different. Seth Godin is a popular voice among business leaders and has launched several business training programs, so his approach is less in-the-weeds SEO and more musings from an elder statesman.
An integrated ad agency blog with a full menu of marketing services, 360i offers a blog that matches its integrated marketing approach. A mixture of brand inspiration, personal success stories, and trend analysis, 360i offers a nice blend of topics in an aspirational tone.
Formerly Path Interactive, Amsive Digital is an industry-leading SEO agency in New York. Their Director of SEO, Lily Ray is a high-profile leader in the industry. Their blog is always fresh and they comment on the latest SEO trends affecting marketers.
It might feel more like your favorite news outlet than a digital marketing agency blog, but AdAge has its finger on the pulse of what's new in global advertising. As a leading news site for brands worldwide, AdAge keeps you current with what's going on with the big players. Will TikTok still be around in two years? How is McDonald's helping with global vaccine rollout? These are the kinds of topics AdAge offers. So whether you are a decision-maker for a massive marketing agency or just want to sound informed at the next all-staff meeting, AdAge is a great advertising blog to follow.
WebMarketers are a renowned SEO & Digital Marketing agency in Canada that specializes in local SEO and service-based SEO clients like dental clinics and realtors. There are few authorities on local SEO and WebMarketers are one of the leaders globally. Their team continually updates their blog with new content and publish thought leadership aimed at local marketers.
Orbit Media Studios is a leading digital marketing agency based in Chicago. Their Co-Founder Andy Crestodina is an authority on SEO and digital marketing. Their team of over 40 "Orbiteers" spread across design, development, digital marketing, project management regularly contribute to their blog.
Its cheeky name belies its serious muscles when it comes to marketing measurements. As a blog for digital marketers, Kissmetrics provides some really helpful infographics and downloadable guides that will help you keep your skills current.
Clutch is a review site for agencies and has become the de-facto agency directory. Their blog is an important source of information for agencies not only about the industry in general but for keeping up to date with what Clutch are working on and the developments they are making.
Part of the global Dentsu group, iProspect is one of the biggest performance marketing agencies in the world. Their insights and opinions on the future of performance marketing and media planning is interesting given their size and scale (over 100 offices globally with over 3,500 employees).
18. Neil Patel Blog
Neil Patel's blog is, in itself, an excellent example of personality branding. Listed as one of the Top Ten Marketers by Forbes, Patel is a well-known influencer who uses his blog to draw new clients to his marketing company while offering helpful tips. Geared towards marketing firms building their websites from scratch, Patel's marketing blog can be studied both as a tool to drive traffic to a marketing firm and a useful library of online marketing skills.
Famous as the SEO plugin for WordPress, we would be shocked if Yoast didn't have its own blog – featuring SEO tactics, naturally. This SEO blog highlights topics most useful to beginners, but a bit of digging will turn up articles on more technical subjects, like link engineering, that will help mid-career marketing professionals build their skills while maintaining a busy schedule.
Unbounce's marketing blog features tons of sharable infographics and skimmable bulleted lists, making it a great read for busy professionals. An expert in landing pages and conversions, Unbounce is expert at teaching its clients why and how it's strategy works. Expect to see lots of vibrant examples and helpful templates here.
What Else?
What blogs do you follow? We'd love to hear from you - tweet to us @seoptimer.